Experiences
The splendour of Rimini is not only in its beaches and sea, there is much more that, if you want, you can find out during your holiday in our 3-star hotel.

Beautiful Rimini
Hotel Apogeo is in an excellent location for exploring the historic centre of Rimini and the fascinating hinterland.
As you wander through the historic centre of Rimini, you will discover a history that has its roots in antiquity, in Roman times. Indeed, you can still walk around the sites of Roman Rimini, an itinerary, which stops at the nerve centres such as Tiberius Bridge, the Arch of Augustus, the Surgeon's House and then the Roman Amphitheatre.
After a dip in the past, you can focus on the present, with a bit of wholesome shopping in the stores in the streets and squares of the centre, such as Piazza Tre Martiri and Piazza Cavour, and then move on to art and cinema in the superbly renovated Teatro Galli and Cinema Fulgor.

... and its surroundings, including villages and castles
From the city centre you can also travel inland, a treasure trove of possibilities! Views and medieval villages intertwine to form an ideal combination for a trip out of town.
About 15 km from Rimini is the medieval village Verucchio, included among the Most Beautiful Villages in Italy, to be visited in particular for its castle, and then, not far away, there is San Leo, another village to be enjoyed right down to its every little corner, including the view of the Marecchia Valley.
Not to be missed is the Republic of San Marino, one of the oldest and smallest republics in the world, to be discovered through its historic centre that unfolds along Mount Titano, with its unique shops and spectacular views from the highest point.

You crave adrenaline and laughter: Romagna's amusement parks are one of a kind!
We begin with Aquafan, in Riccione, a water park famous throughout Italy, and then Italia in Miniatura, in Rimini, where you can get to know the most important Italian cities from a truly unique and strange point of view!
A few kilometres away, in Ravenna, is Mirabilandia, one of the most extraordinary amusement parks in Italy, with unique and exclusive attractions.

The experiences
In Rimini, we like to have fun and feel good: try the thrill of an aperitif on a boat at sunset, or throw yourself into making your first piadina romagnola!

There are many experiences you can have and we are ready to recommend the best ones.

Food and wine experiences:
Wine tastings: try the best wines of the Romagna, a real sensory journey through our territory by visiting typical local wineries.
Tasting of cheese and cold cuts: local cheeses and cold cuts have a unique and genuine taste. Together with us, you can taste the delicacies from our area, along with the ever-present piadina.
Courses for making piadina romagnola: do you want to learn all the secrets for making it at home, as good as the piadina from Rimini? With the guidance of expert chefs, you will have fun making it and then enjoying it!
Open-air Romagna dinner: the typical dishes of the Romagna region, washed down with a good Sangiovese wine, to be enjoyed outdoors, in our Ca' Prosciutto location on the gentle hills of the hinterland.
Experiences on two wheels
Holiday on a Vespa: the thrill of riding around Rimini on a Vespa is bound to be unique! A tour by motorbike to discover our coastline, the city and the hills around Rimini.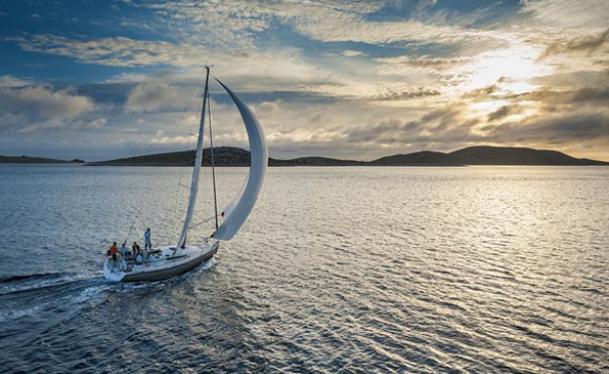 Experiences with sport and fun
Sailing trip: the suggestive experience to enjoy the sea of Rimini and wonderful sunsets from a unique perspective, on our sailing boat.
Bike tour: Romagna is a renowned place for cycling, a bike tour is a fabulous way to experience intense thrills, from the sea to the hills.
Nordic Walking: Peace and wellbeing, a rejuvenating physical activity, in full contact with the sea as it awakens. An increasingly Romagna-style "nature experience"!